Connect with Prospects | Estimated Annual Program Value: $500
Included with all levels.
Consumers look to the web to find the best products at the best prices – and we know how essential it is to be visible. With the Dealer Locator, contractors will be accessible to any customer looking for our products and/or someone to provide service.
Enrolled contractors are listed on our Dealer Locator, allowing homeowners to find the service provider that is right for them. In addition, contractors participating in Home Services Scheduling by Dispatch will benefit from modern, seamless engagement with their customers
Adding attributes to a contractor's listing provides homeowners with knowledge about why they should choose one home service provider over another.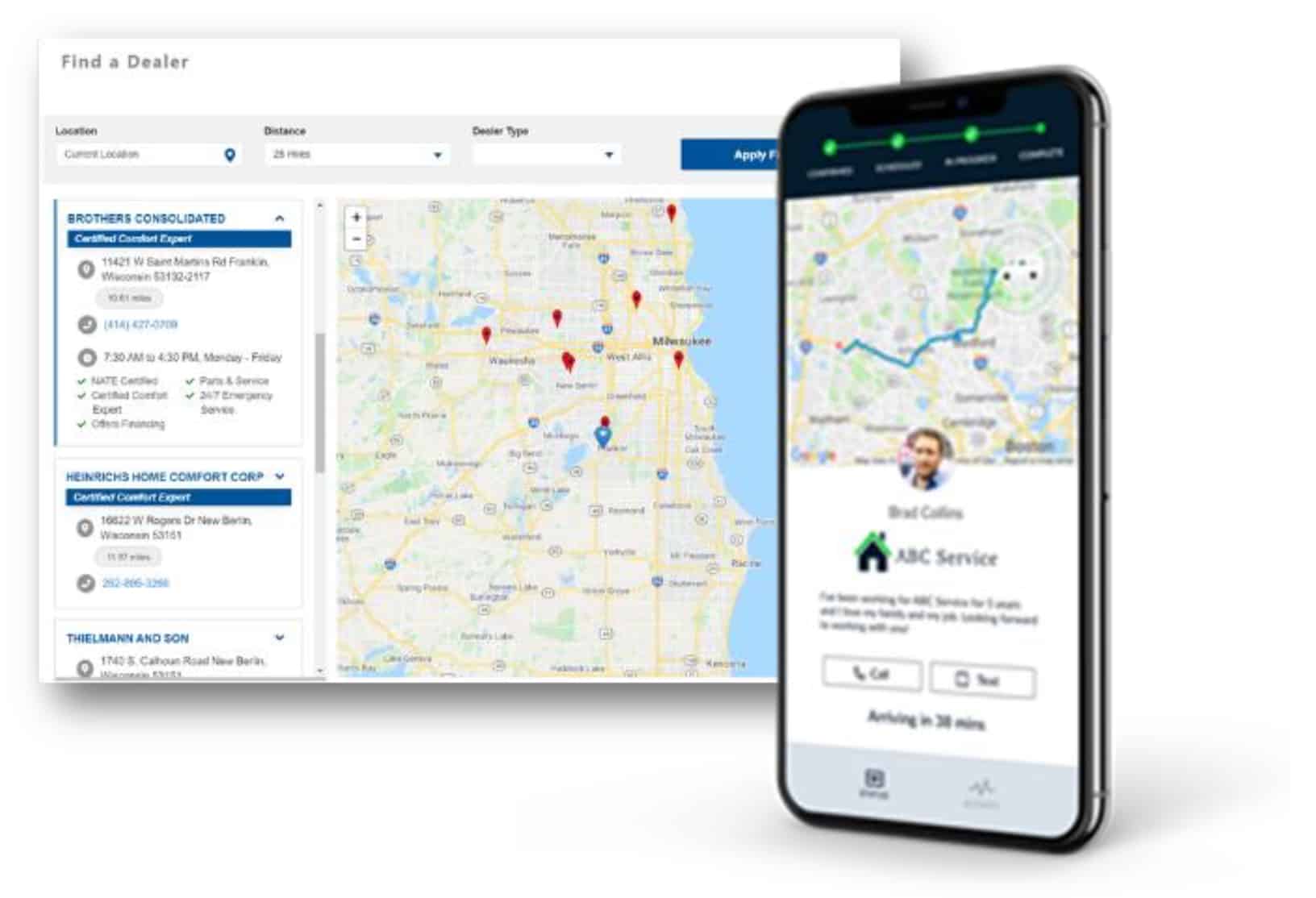 Results populated by geographic distance

Based on familiar online search functionality
Dealer Listing Attributes
Hours of operation

Minority-owned

Offers financing

Parts and service

24/7 service

Veteran-owned

Website URLs

Manufacturer rebate available

Commercial contractor

Women-owned
Integration with Dispatch
'Book online' function activated for participating contractors

Reporting and tracking ability

Improved experience for homeowners