Home Services Scheduling by Dispatch
Connect with Prospects | Estimated Annual Program Value: $2,500
Included with all levels.
The Home Services Scheduling program by Dispatch supports you in generating leads and enhances the homeowner experience with your business. With a direct integration to our dealer locator, you will have the ability to capture leads digitally, make an impactful first impression, and start building a loyal relationship with that customer.
Eligible companies will benefit from a Lite, Plus, or Power license to the platform. All enrolled contractors will have access to Lite. Liberties Plus contractors may opt into Plus at no additional cost and Certified Comfort Expert Contractors may opt into Power at no additional cost. CCE contractors will have the option to offer online scheduling on their OWN website for free by adding a personalized Schedule Now button.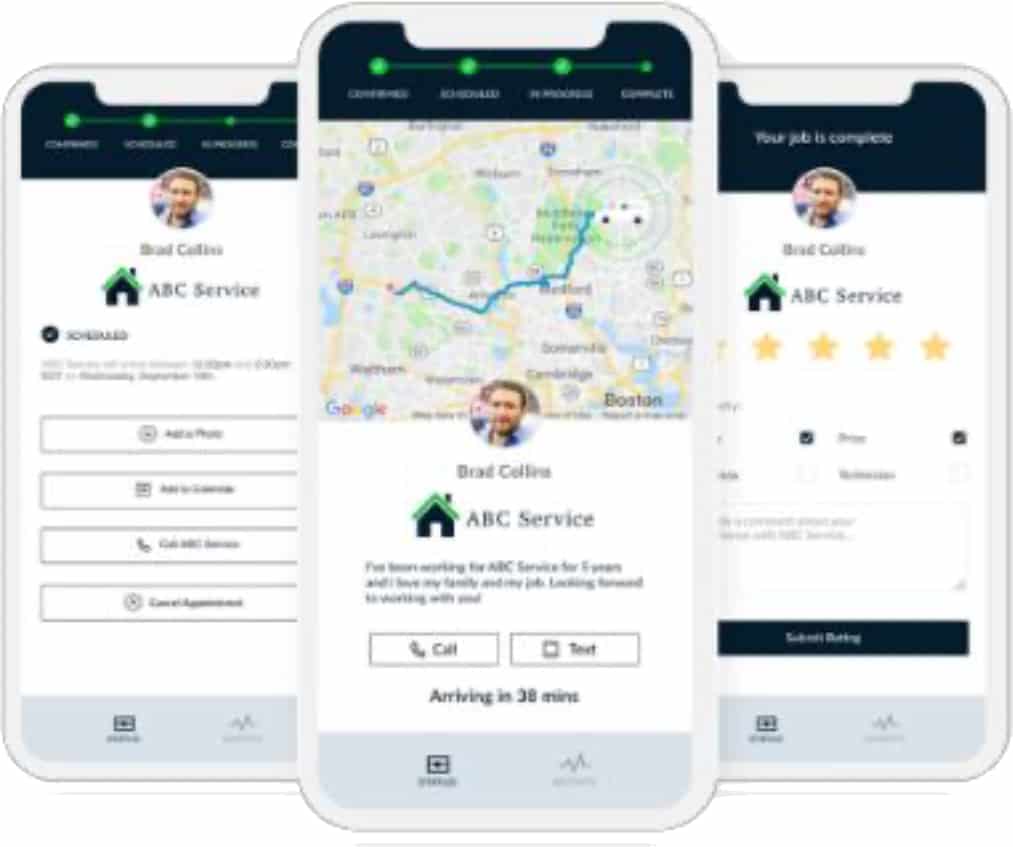 Job Status Visibility
Accept Jobs
Appointment Scheduling with Suggested Times
Add Notes/Attachments/Photos
Lite Benefits
Full Customer Experience
Assign Jobs
Send and Accept Estimates, Invoices and Payments
View Reports
Lite and Plus Benefits
Message with Customer
Build Online Reputation
Travel Reporting
Call Masking
QuickBooks Integration and Sync
Credit Card Processing
Schedule Now/Web Booking Page Link
Access to the Lite, Plus, and Power licenses for this program is funded by Johnson Controls. Companies using a Plus or Power license that remains inactive and that don't use the additional functionality of the license for 30 consecutive days will be downgraded to Lite. To opt into a greater license, contact support@dispatch.me.
Discuss a partnership with our brand with your Distributor Representative or Territory Manager.
Distributor enrolls dealer in the "Home Services Scheduling by Dispatch" program in the Marketing Dashboard.
Within 14 days of enrollment, Dispatch will send a notification to the dealer with an invitation to join training and set up their account.
Contractor may contact the program partner for ongoing support at support@dispatch.me.
Key Resources and Contacts
Additional information about this program can be found in HVAC Navigator using the following path:
Navigator -> Marketing -> Marketing Navigator -> Program Operating Resources